The Easybridge!® Product Catalogue
All prices, except books, include shipping/handling. For books, ask for a quote.
THE HEART OF THE PROGRAM…
These very thorough modern and amusing books not only are the best teaching how-tos for new players, but also for those returning to the game.
Easybridge!® 1 shows students how to play bridge starting at the first lesson, and improves them rapidly through playing newcomer duplicate bridge games starting at week four.
Easybridge!® 2 the follow-up to Easybridge!® 1, broadens and adds depth to their play while they amass master points.
Easybridge!® 3 focuses on understanding the conventions their opponents are playing, the most used Laws of Bridge, and the protocols of playing in a club or a tournament.
$15 retail, with deep discounts for group sales and accredited presenters!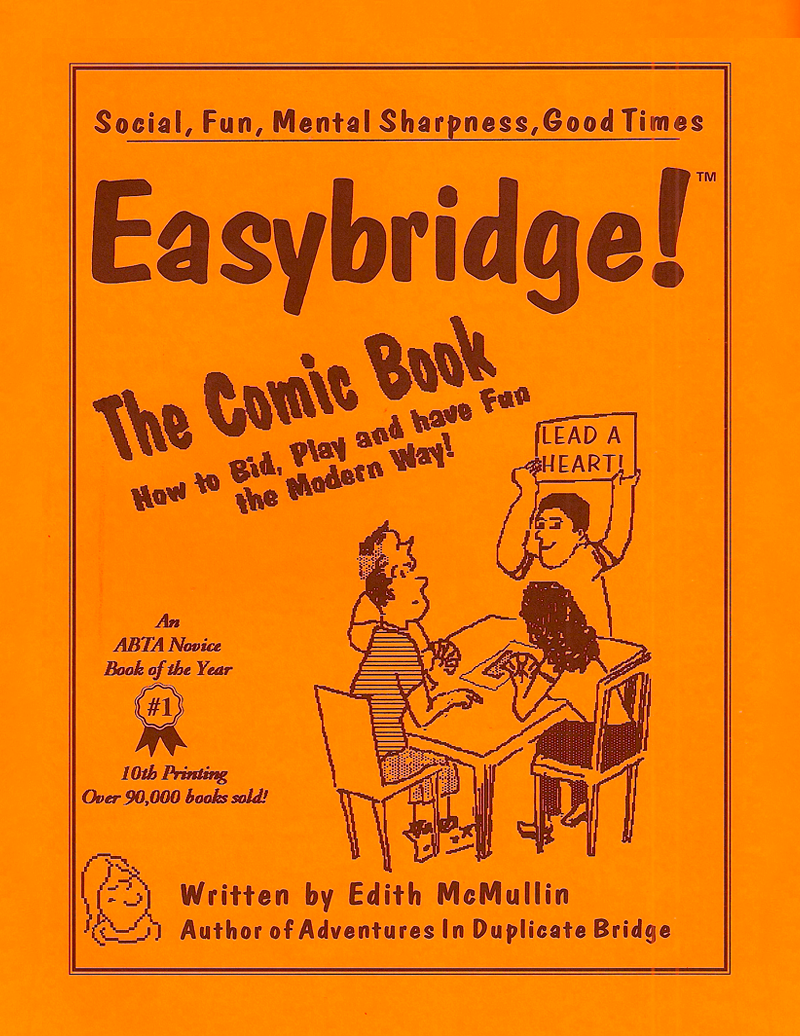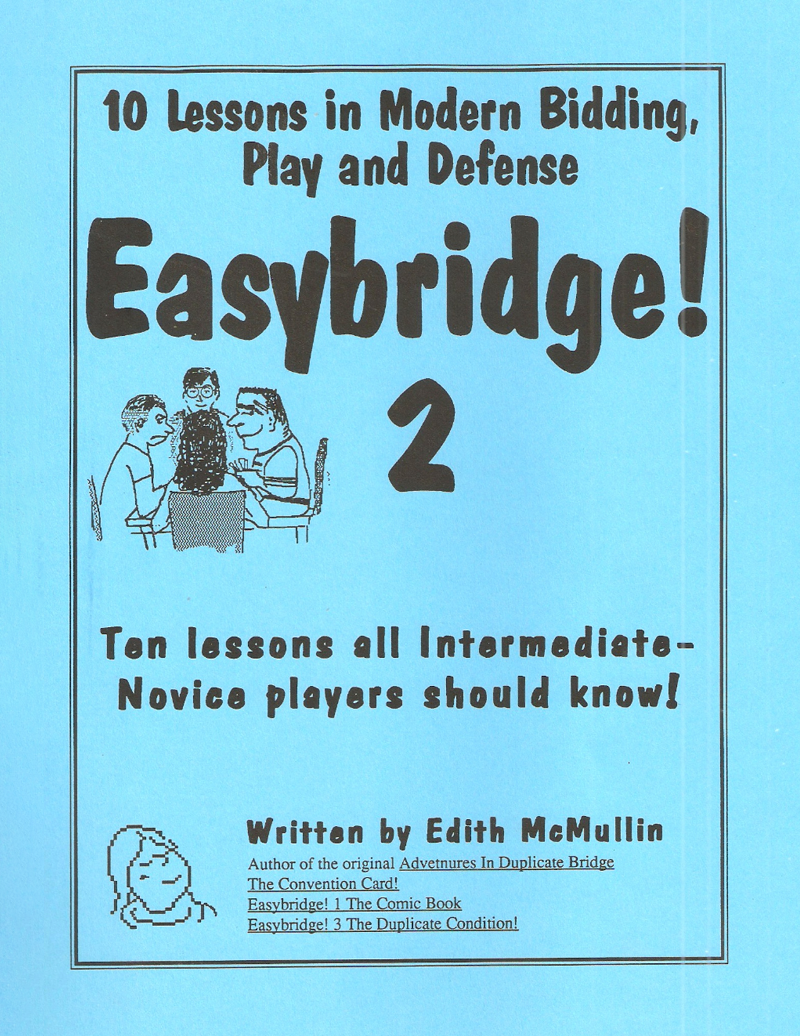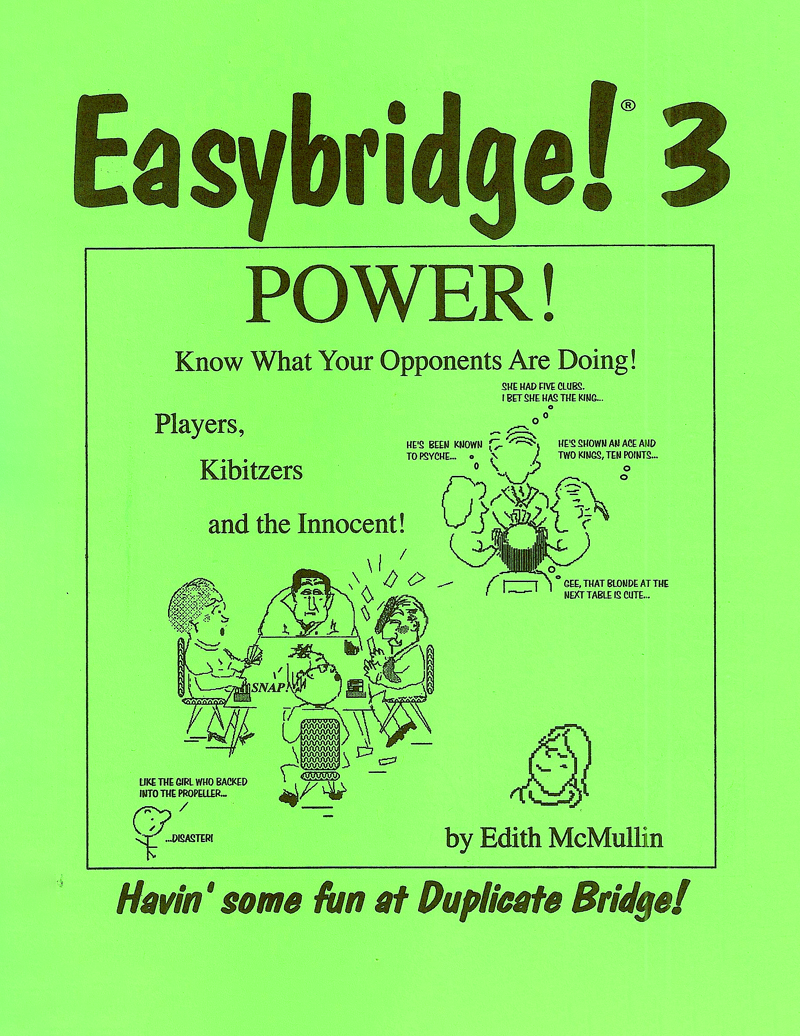 WORKSHOPS…
It's PROVEN! Running workshops in tandem with your Easybridge!® games boosts retention! These packs of 10 workshops are designed to follow along with your EB! Games have delightful handouts for your students and thorough notes for you. Not just for Easybridge!® students!
$100 for each pack of 10 Workshops.
What a deal!
EXTRA COURSES…
The Convention Card shows your players how to fill out the card properly to understand how it is structured, and to avoid the pitfalls of not knowing what their opponents are playing!
$15.00 each
GET ACCREDITED
We have a home study course just for you. Read, study, and then take your test by phone! Includes an Expanded Presenters Manual, marketing templates and press kits.
$100 per course
OUR NEWEST PRODUCT!
Six months' worth (26) of pre-game mini-lessons for the post-Easybridge!® crowd… they want their education to continue, and this saves you work. Each mini-lesson has a student hand-out which advertises your club and you.
$100
PLACE YOUR ORDER OR ASK FOR A QUOTE…
If you have any further questions about our products or would like to place an order, either use the form opposite or reach out to –
EDWARD SCANLON
Easybridge!® Customer Service
& Program Manager
717-434-3298, cell
edjsiii@yahoo.com